Are you looking for Egypt tour packages from Australia? Look no further! With an array of Tours To Egypt available, we've got you covered. From the Giza Pyramids and the Sphinx to the Valley of the Kings and Abu Simbel, there is something for everyone. Read on to find out more about the top Egypt Tour Packages From Australia that you don't want to miss!
Jump To:
What's Included in the Egypt tour packages from Australia?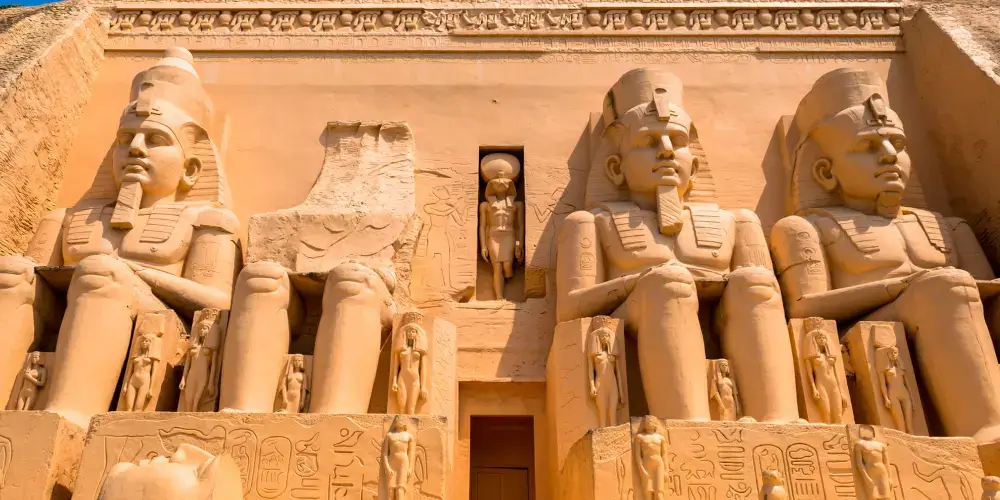 When you book one of our Trips To Egypt, you will be getting the best Egypt Tour Packages From Australia. Depending on your chosen package, you could receive exclusive access to a variety of attractions and activities in Egypt. These packages usually include things such as flights, hotel accommodation, transfers between destinations, a comprehensive guide to all the must-see sights and attractions, as well as any other activities you may have requested. Furthermore, you'll also have access to amazing discounts on tours and activities, plus complimentary meals and drinks. All in all, these Egypt tour packages from Australia make it easy for you to enjoy the perfect trip to Egypt without the hassle of planning everything yourself.
What's the Cost?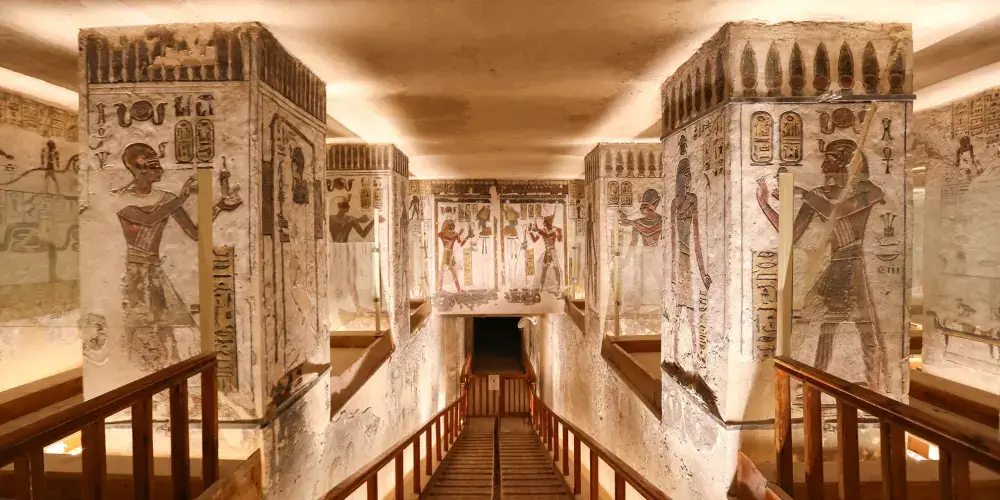 When it comes to planning an Egypt tour, the cost can vary depending on the type of package you choose. Tours To Egypt offers some of the best Egypt tour packages from Australia that are both affordable and comprehensive. Depending on the package you select, you can expect to pay anywhere from $2,000 to $4,000 for a two-week tour.
At the lower end of the spectrum, the budget tour packages include transportation, accommodation, and meals, as well as guided tours of all the major sites in Egypt. For example, the budget tours offered by Tours To Egypt include visits to the Pyramids of Giza, Valley of the Kings, Karnak Temple Complex, Abu Simbel, and more.
At the higher end of the spectrum, the luxury packages also include all of the above, plus additional sightseeing excursions, personal tour guides and private chauffeurs. These packages offer a more personalized experience and are ideal for those who want to truly immerse themselves in Egyptian culture.
Whichever Egypt tour packages from Australia you select, you can be sure that Tours To Egypt has you covered with their top-notch Egypt tour packages from Australia.
What are the Highlights?
When it comes to planning your Egypt tour, there are many incredible experiences that await you. From majestic pyramids and ancient temples, to mesmerizing beaches and vibrant culture, you will be spoiled for choice when it comes to finding the perfect Tours To Egypt. If you're looking to discover the unique attractions and stunning landscapes that Egypt has to offer, then a trip to this amazing country is for you.
Egypt tours packages provide a great way to explore the country, from its bustling cities to its stunning coastlines. The Pyramids of Giza, one of the Seven Wonders of the World, are an absolute must-see. You can also explore the Valley of Kings and visit the impressive Temple of Luxor, both of which are key sites when it comes to exploring ancient Egypt.
When planning your trips to Egypt, be sure to also take in some of its stunning coastal areas. Hurghada and Sharm El Sheikh are two of the most popular destinations in Egypt, offering beautiful beaches and crystal-clear waters that are perfect for swimming or snorkeling. There are plenty of opportunities for fun activities such as water sports, diving, camel rides, and more.
For the culture vultures out there, Egypt is full of fascinating history and archaeological sites. Take a cruise down the Nile or explore Luxor's west bank on a guided tour and discover relics from Ancient Egypt. No matter what type of experiences you're looking for, Egypt has something to offer everyone, making it the perfect destination for a memorable holiday.
Nile Cruise Packages From Australia
Are you looking for the perfect Egypt Tour Packages From Australia? A Nile Cruise Package is the ideal way to explore the country. With this package, you can enjoy all of the iconic sights of Egypt and take in some of its most historic attractions.
Your Nile Cruise Package will include a three-night cruise down the mighty Nile River, taking you past some of the world's most ancient sites such as Luxor and Karnak Temple. Enjoy views of the magnificent Great Pyramids, visit the Valley of the Kings, and shop for souvenirs in the bustling souks of Cairo. The package also includes access to a variety of attractions, including a hot air balloon ride over the Luxor , a guided tour of Luxor's ancient temples, and an overnight stay at a luxury hotel near the pyramids.
The cost of your Nile Cruise Package will depend on the length of your stay and the number of attractions you plan to visit. Generally speaking, prices start at around $2,000 USD per person.
When it comes to highlights of this package, you can look forward to visiting some of Egypt's most famous locations such as Abu Simbel Temple, Valley of the Kings, The Great Pyramids, Karnak Temple and the Sphinx. You can also enjoy an unforgettable night cruise down the river, a camel ride around the pyramids, and a guided tour of Luxor's ancient temples. All of these experiences are guaranteed to create lasting memories that will stay with you long after your trip has ended.
If you're looking for an incredible Trips To Egypt that offers an unforgettable experience, then a Nile Cruise Package is certainly worth considering. With this package, you'll be able to explore some of Egypt's most iconic sights while enjoying all of the amenities that come with a luxury cruise.
What To Pack For This Tour
How can I book a tour?

To book a tour, you can visit the official website of the tour company or contact them directly through phone or email. Alternatively, you can use online booking platforms or visit a travel agency. Make sure to provide all necessary details such as preferred dates, number of participants, and any specific preferences to ensure a smooth booking process.
what languages do you offer tours in?

We offer tours in a variety of languages, including but not limited to English, Spanish, French, German, Italian, Chinese, Japanese, Russian, and Arabic. If you require a tour in a specific language, please feel free to inquire, and we will do our best to accommodate your needs.
which currency is most accepted on this tour

The most widely accepted currency on this tour is the US dollar. While local currencies may also be accepted in certain locations, carrying US dollars as a backup is advisable to ensure smooth transactions throughout the tour.
can I pay by credit card?

Yes, we accept payment by credit card.
is Egypt safe to travel?

Egypt is generally safe for travelers, with millions visiting the country each year without incident. However, like any destination, it's important to remain vigilant and aware of your surroundings. Exercise caution in crowded areas and tourist sites, and follow any travel advisories issued by your government. Additionally, it's advisable to respect local customs and laws to ensure a smooth and pleasant travel experience.
is tipping included in the tour price?

Tipping is not included in the tour price. It is customary to tip tour guides and other service providers in the tourism industry as a gesture of appreciation for their services.